Every day, close to 3,600 children aged 19 and younger are treated for vehicle accident-related injuries in emergency rooms across the nation. To protect children in an auto accident, it's vital to learn ways to reduce this deadly serious risk.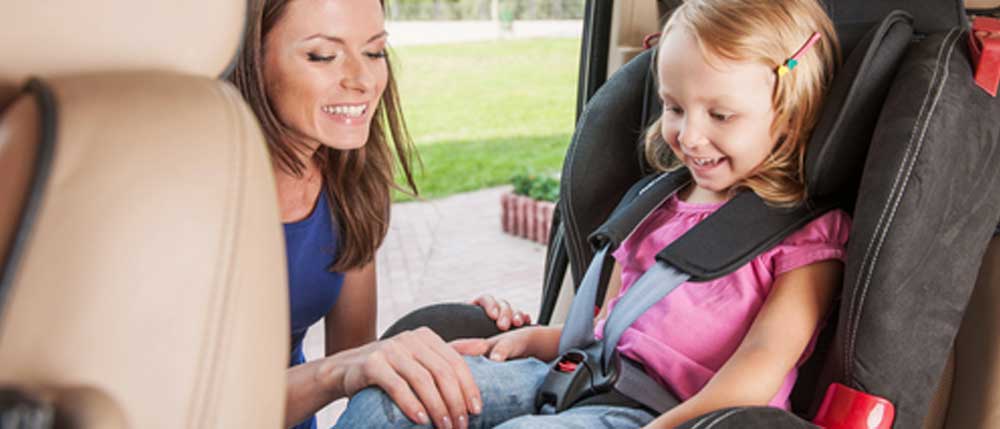 Use Safety Restraints Correctly
Even with the plethora of restraint devices available, approximately 80 percent of children aren't properly secured when they ride in vehicles. Statistics clearly show that with proper and consistent use of child restraint seats, collision-related injuries and fatalities are preventable:
---
Collision Repair EstimateRepairing All Makes & Models
---
Correct use of a car seat lowers the risk of death by 71 percent for infants and 54 percent for toddlers.
Use of a booster seat reduces the risk of serious injuries in children aged 4 to 8 years in comparison to using only a seat belt.
Child Seat and Seat Belt Safety Tips
The following tips can help you safeguard the lives of your children and reduce the risk of life-threatening injuries every time they ride:
Restrain children age 12 and under in the back seat even if your vehicle doesn't have front-seat airbags.
Use a rear-facing car seat for an infant weighing less than 20 pounds.
Never place a rear-facing car seat in the front seat, regardless of whether or not the vehicle is equipped with airbags.
Read the manufacturer's instructions and vehicle owner's manual to make certain you install a car seat correctly.
Place children over age 1 and weighing 20 to 40 pounds in a forward-facing car seat.
Restrain children aged 4 to 8 who weigh 40 to 80 pounds in a booster seat.
Children weighing over 80 pounds should be restrained with seat belts whenever the vehicle is moving.
Regardless of age and weight, don't switch from using a booster seat to a seat belt until a child is taller than 57 inches.
Every driver should work to protect children in an auto accident. But if a collision does occur, turn to Gerber Collision & Glass for windshield replacement or auto body damage repair.