Driving around with a hazy, pitted windshield or one that has chips or cracks compromises your safety on the road. The view through a damaged windshield can slow your response time in an emergency and make driving at night dangerous. Having a damaged windshield replaced properly can make the difference between life and death if you're involved in a crash or collision.
Properly-Installed Windshields Save Lives
A new windshield that's installed correctly provides more than just a clear view of the road. These two glass sheets with a layer of vinyl sandwiched in between are what keep you and your passengers safe inside the vehicle in the event of an accident.
A poorly-installed windshield can pop out on impact. Without this critical structural support, the roof can cave in and crush anyone inside the vehicle.
When airbags deploy in a crash, they can dislodge an improperly-installed windshield. If this happens, the life-saving airbag pushes out through the hole instead of cushioning the front seat occupants.
---
Online Glass QuoteInstant Online Quote
---
If the windshield fails on impact, you or your passengers can be ejected from the vehicle, which increases your risk of serious injury or death.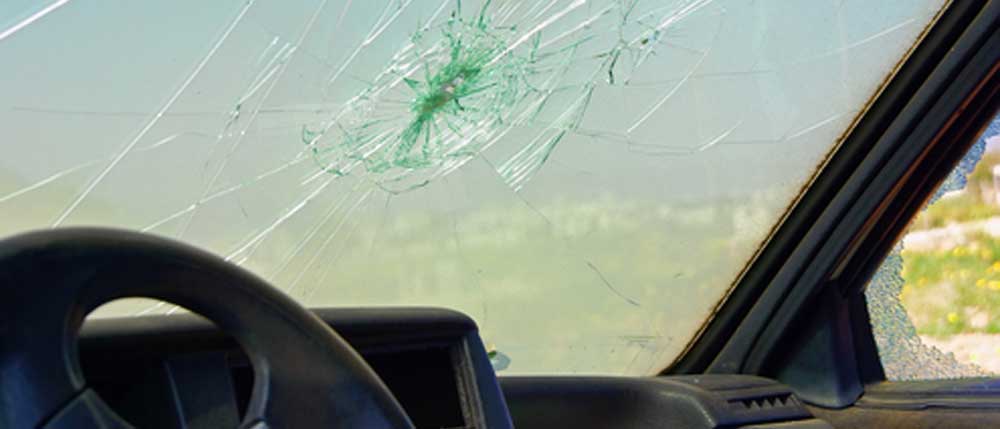 Skilled Windshield Installation Is Critical for Safety
According to the Auto Glass Safety Council, it's vital to choose a certified, experienced installer to replace a damaged windshield. Certification helps ensure that a technician is trained on the latest advances in windshield adhesives and correct installation techniques. Before you choose an auto glass installer, ask these key questions:
Do you use original equipment manufacturer (OEM) quality glass? It's stronger and fits better than cheaper alternatives.
Do your technicians wear gloves? If not, oil from their bare hands can degrade the adhesive.
Can the vehicle be driven immediately after a windshield installation? For the adhesive to set properly, the vehicle shouldn't be driven for up to 12 hours.
For expert, certified windshield installation that's backed by a lifetime guarantee, contact us today at Gerber Collision & Glass. It's easy to schedule an appointment online at one of our convenient locations or arrange mobile auto glass service at your home or office.