Statistics from the National Highway Traffic Safety Administration identify drowsy driving as the cause of over 100,000 accidents and collisions each year.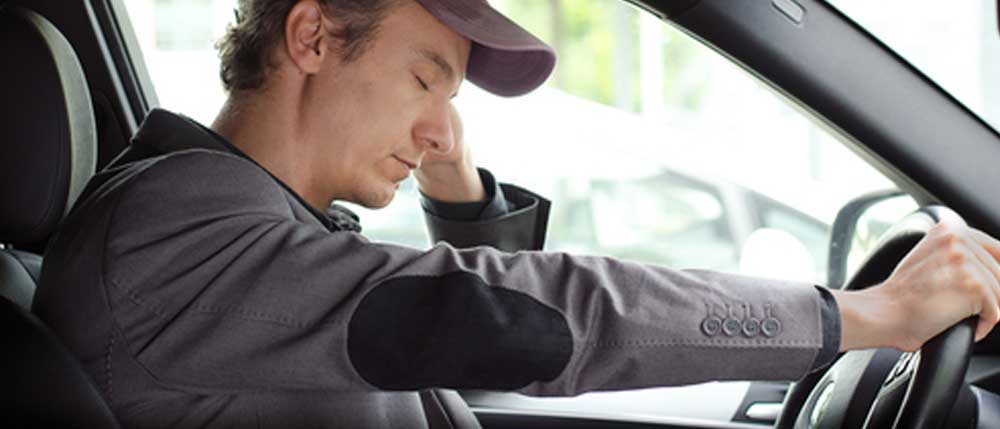 If you experience any of these signs of drowsiness when you're behind the wheel, pull off the road and get some rejuvenating rest before you become a statistic:
Frequent blinking or heavy eyes
Inability to focus thoughts
Missing exits or traffic signs
Brief memory lapses
Repeated yawning
Drifting, hitting the shoulder or tailgating
Irritability and/or restlessness
Uncontrolled head bobbing
---
Schedule AppointmentGet the Repair Process Started
---
Safe Driving Tips to Prevent Drowsiness Behind the Wheel
Rather than risk your life or put the lives of others in jeopardy, take a proactive approach to prevent drowsiness with these safe driving tips:
Get plenty of sleep – The average adult needs between seven and nine hours of sleep, so make sure you're well-rested before you drive.
Take extra measures if you work shifts – Working varying shifts or at night can wreak havoc on the quality of your rest, so it's vital that you stick to a regular sleep routine and ensure that your bedroom is quiet and dark.
Turn to technology – Most drowsy driving accidents occur when the driver is alone. If you have difficulty staying awake, consider downloading a smartphone app that emits a loud sound periodically to keep you focused.
Take care of contributing medical issues – Some medications can induce drowsiness, and sleep disorders can leave a person chronically deprived and vulnerable to nodding off. If you have a medical issue that could affect your alertness when driving, talk to your health care provider about your options. You may need to make some changes to your driving habits or work schedule to compensate.
Plan ahead when traveling – Make sure you're well-rested before heading out on a road trip, and adjust your sleep schedule well in advance to give your internal clock time to adjust if you're traveling across time zones.
If you've been involved in a drowsy driving accident and need expert collision repair, contact us today at Gerber Collision & Glass.