Getting into a collision can be a stressful experience. Many people don't think about collision repair until it's needed. Fortunately, insurance providers have systems in place to help their clients through such situations. However, the insurance providers can only do so much. Having a clear understanding of what to do afterward can make the collision repair process a tad easier and make future visits run that much smoother.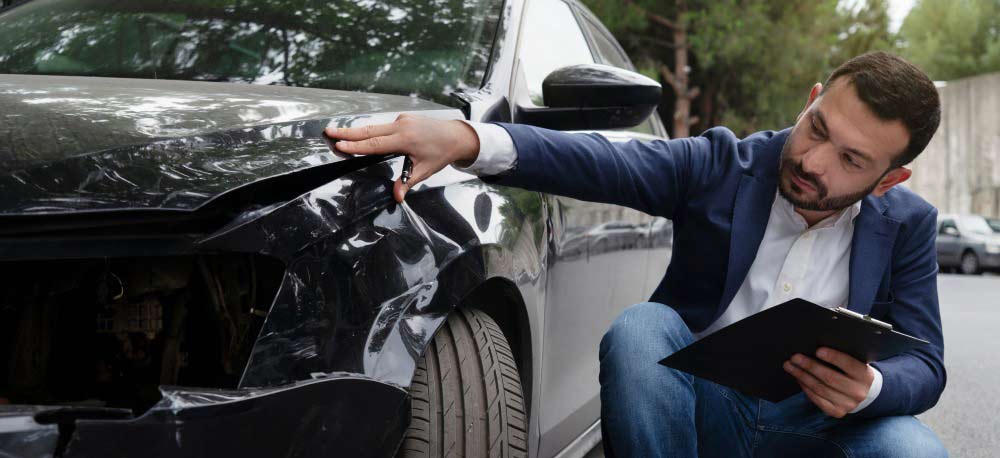 There are a lot of misconceptions about the repair process. In this article, we'll dispel some of the most common myths and provide some uncommon things the public may not know when going through the collision repair process.
1. Collision Damage May Affect More Than the Surface
Damage to a vehicle may not always be apparent. It may look like a vehicle only requires bodywork, but even a small collision could cause internal damage that may only be identified through a thorough inspection.
For example, a slight collision could affect a vehicle's alignment, suspension system, or drivetrain. To obtain an accurate estimate on repair costs, a vehicle often needs to undergo complete disassembly and inspection.
2. Repairs Can Make Cars Appear as Good as New
Collision repair should include any processes or procedures required to place a vehicle in the same or nearly the same condition before it was involved in a collision. This could include any structural, cosmetic, or life safety component of the motor vehicle.
Specialized professionals often undergo training offered by car manufacturers to restore a vehicle to its original specifications. As many as 79% of technicians participated in training offered by I-CAR between 2017 and 2019, and more than 35% participated in Original Equipment Manufacturer (OEM) training. I-CAR is a nonprofit organization dedicated to providing technicians with the information, skills, and knowledge to perform a complete, safe, and quality collision repair.
---
Collision Repair EstimateRepairing All Makes & Models
---
3. Choosing a Collision Repair Shop Is up to You
Insurance companies usually recommend several vehicle repair shops to carry out work on a car that has been in a collision. These collision repair shops often have contracts or agreements with the insurance companies to carry out the repair work at a lower cost to the insurance company
However, it is up to the owner to decide which shop should work on their vehicle. In 2021 almost all of the 50 states have proposed a right-to-repair bill. This bill requires manufacturers to make repair information like manuals, software, procedures, and tools available to vehicle owners and service providers. The implication is that product owners will no longer be limited to taking their products to be repaired. This means that repairs could be completed quicker while costing the consumer less.
This places some responsibility on vehicle owners. While some collision repair shops could save vehicle owners money on repair work, owners should establish whether a specific repair shop is equipped to carry out the required repairs. The shop should have the correct tools and skilled and qualified technicians who specialize in the area of work to be done.
4. Estimates May Vary Depending on the Appraiser
An appraiser is an independent person who establishes the objective and fair value of an insured item, in this case, an automotive vehicle. Insurance appraisers should provide insurance companies and their clients with unbiased estimates to restore their property to its original condition. After inspecting a vehicle, the appraiser provides their estimate to an insurance adjuster, who then includes the estimated cost of repairs into the insurance settlement.
While appraisers are usually educated and experienced in drawing up collision repair estimates, they may not always be accurate. This is especially true with photo estimating. This all comes down to the fact that it is not always possible to identify the full extent of required repairs until the vehicle has gone into the shop. In some cases, additional repairs may only be identified after work has started. In these cases, the appraiser could liaise with the insurance company to authorize additional repair work.
Consider Gerber Collision for Your Next Repair
Gerber Collision & Glass provides a variety of vehicle repair services. This includes windshield replacement and repair, auto body repair, and auto collision repair services. In the unfortunate event of a collision, Gerber Collision & Glass technicians are here to help. Find a location near you by contacting us at 1-877-743-7237 or schedule an appointment through our online portal.