Frame damage is quite common; it occurs in roughly 50 percent of all auto accidents. If the frame of your vehicle gets damaged in an accident or collision, you'll need the help of an experienced auto body shop with the proper equipment to restore its shape. Your chosen repair shop should have an auto body frame machine that uses hydraulics to provide the torque and leverage required to pull the damaged frame back to factory specifications. Learning some basics can help you understand how an auto body frame machine does its job.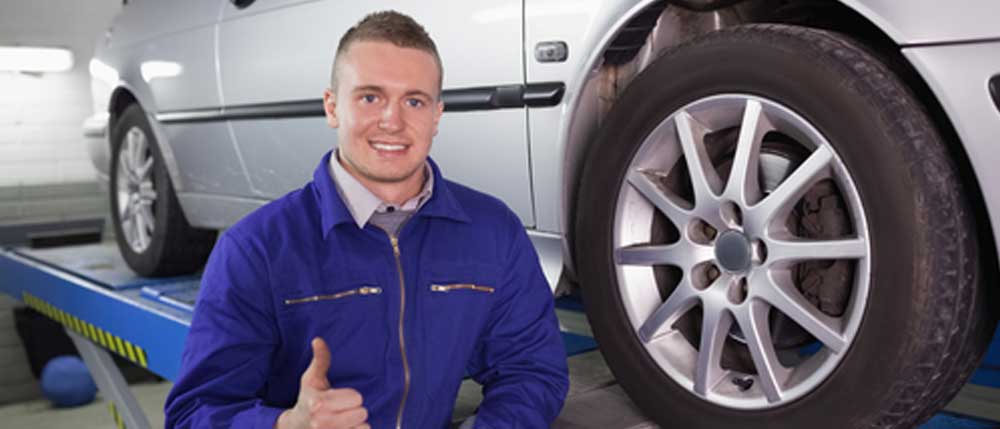 Exactly What is an Auto Body Frame Machine?
A frame straightening machine consists of a platform large enough to hold a car, SUV or pickup truck, and two or three upright posts or towers that can be rotated 360-degrees and moved along the platform perimeter to work on different areas of a vehicle frame. The most up to date machines use computerized line-of-sight lasers or sonic senders to assess a car's frame and diagnose how much damage it has sustained. These diagnostics are used to determine whether the vehicle is repairable, and to provide an estimate of how long the repair should take, which is necessary to calculate the cost. This on-board measuring equipment is also used to ensure that a repair is performed accurately.
---
Collision Repair EstimateRepairing All Makes & Models
---
How Does an Auto Body Frame Machine Work?
A damaged vehicle is driven up onto the platform and bolted to rigid clamps that hold it firmly in place so it can't move forward, backward or sideways. Chains on the towers are attached to specific points on the car's frame, based on where the diagnostics indicate straightening is required. The tower's hydraulic equipment gradually increases the tension on the chains to pull that section of the frame back into shape. The machine's electronic measurement system verifies that the adjustments are made correctly, so the frame is restored to the manufacturer's exact specifications and the vehicle drives correctly.
If your vehicle was damaged in a collision, and you're looking for an auto body shop with frame straightening expertise, contact us at Gerber Collision & Glass today.