Getting your car in top condition before a trip can help prevent accidents that put you and your family's safety in jeopardy. It can also avert mechanical breakdowns that require costly emergency repairs. Here's a road trip checklist to get your car prepared.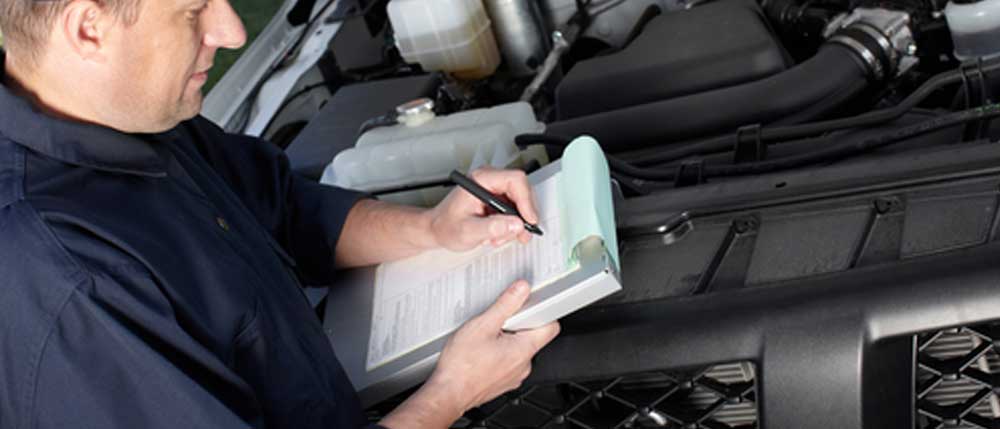 Brakes Check the brake fluid level and top it up if it's low. If the fluid is a rusty brown color, get the brake system flushed out. Have the pads and rotors checked as well to ensure that the brakes respond as expected if you need to stop suddenly to avoid a collision.

Tires - Check for correct tire pressure, using the pressure listed on your driver's door as a guide. Driving with under-inflated tires creates more friction and heat, increasing the risk of a blowout. Inspect the tread for excessive or uneven wear, and look for defects on the sidewalls. If the tires look questionable, don't risk your safety. Replace them.
---
Schedule AppointmentGet the Repair Process Started
---
Fluids Check transmission fluid, coolant, and windshield washer fluid levels. If they're low, fill the reservoirs up to the full mark. Check the oil level as well, and if an oil change is coming up soon, have it done before the trip.

Lights - Test the headlights, brake lights, and turn signals, and replace any burned out bulbs. If your headlight covers are hazy from age, have your mechanic perform a glazing treatment so you have maximum clarity when driving after dark.

Windshield - Examine the glass for chips or cracks. If you see any damage, have the windshield repaired or replaced before your trip. You may not realize it, but an intact windshield maintains the structural integrity of the vehicle if you're involved in a collision, and it's essential for proper airbag deployment.

Wipers - Check that the wiper arms are working well and that wipers contact the glass properly. Wiper blades should be changed every six months. If you haven't done so recently, replace them now.
Even with a road trip checklist, breakdowns and accidents can happen. For expert help correcting auto body or windshield damage, contact the pros at Gerber Collision & Glass.