Blinds spots are a hazard that drivers must contend with every time they get behind the wheel. These visual impairments not only pose a threat to drivers, their passengers and other motorists, but they also can cause serious or fatal injuries to motorcyclists, bicyclists and pedestrians.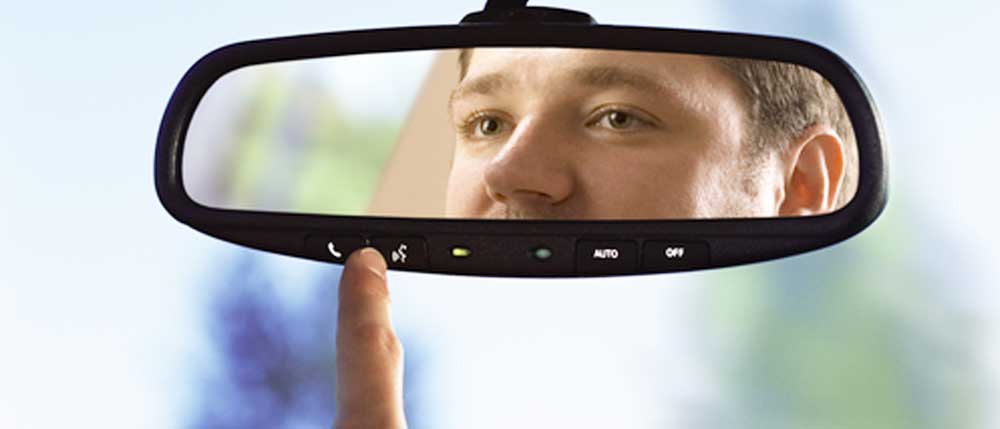 How to Identify and Deal With Blind Spots
A blind spot can be caused by factors within your vehicle or in your outside surroundings. Here are some common driving situations where not monitoring blind zones can prove perilous:
Intersections and crosswalks - Big trees, roadside signs, bus shelters and other large objects can make it impossible to see other traffic and pedestrians when you're approaching an intersection or crosswalk. As your car travels along, keep checking around you, as these blind zones shift as your line of vision changes.
Oncoming traffic - If you've ever tried to make a left-hand turn across two lanes of oncoming traffic and had to slam on your brakes when a car unexpectedly appears in the outer approaching lane, you understand the heart-pounding danger of not checking the blind spot beside an oncoming vehicle.
---
Schedule AppointmentGet the Repair Process Started
---
Lane-changes - The National Highway Traffic Safety Administration (NHTSA) tells us that 18 percent of the automobile collisions that occur on our roadways take place during lane changes. To avoid the peril of sideswipe accidents, make sure you're fully aware of the traffic in the lane beside you, and double-check your blind zones before you switch lanes.
Backing up - Visibility issues due to rear blind spots cause 18,000 injuries and 300 deaths every year in the United States. The back view from your driver's seat largely depends on the size and type of vehicle you own, and whether it has a narrow rear window, a high rear deck or thick pillars. To prevent a potentially devastating accident, have a backup camera installed or get out and walk around the vehicle before you back out of a driveway or parking spot.
If an accident due to a blind spot damages your vehicle and you need quality, stress-free collision or auto glass repair, contact us at Gerber Collision & Glass.