Ugly dents and dings detract from your car's appearance, but restoring its good looks may not require a lengthy, expensive visit to an auto body shop. Whether you have hail damage or a single football-sized indent, as long as the paint isn't chipped or cracked, paintless dent repair (PDR) may be an option that can save you time and money.
How Does Paintless Dent Repair Work?
With PDR, the goal is to push the indented metal back into shape while preserving the factory paint. First, a technician determines the best way to access the damaged area either through a window opening or by removing trim pieces or inner panels. Then, using specialized tools, the technician starts at the dent's outer edge and slowly massages the metal back into position. The damaged area gets progressively smaller until it virtually disappears.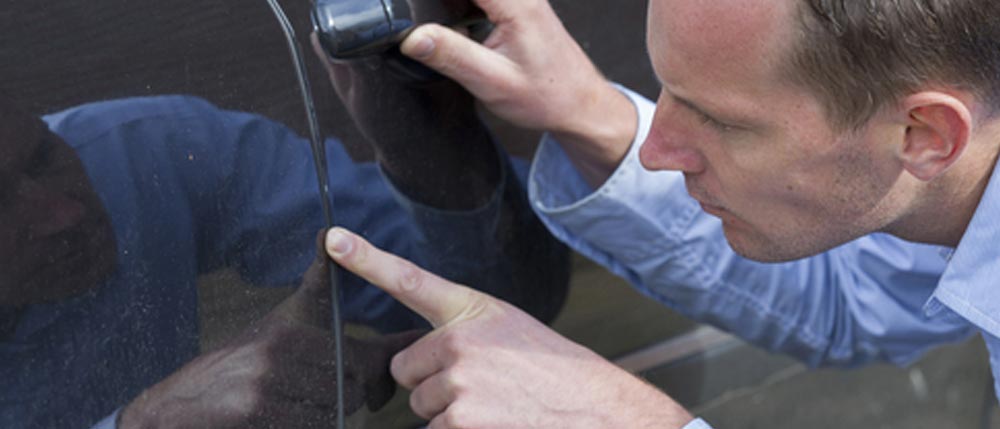 It isn't feasible to use this repair method in certain circumstances:
The dent has sharp edges or torn metal.
The paint inside a dent is broken or scratched.
The indented metal is situated near the edge of a panel.
The dented area has had previous bodywork done.
---
Collision Repair EstimateRepairing All Makes & Models
---
Advantages of Choosing Paintless Dent Repair
Erasing damage from a car without performing in-depth bodywork takes skill and precision, so it's vital to choose a reputable, experienced auto body shop for the job. When it's done correctly, choosing PDR can bring you some impressive benefits, such as:
Significant cost savings. Since there's no need for body filler, sanding, and repainting, PDR can cost considerably less than traditional bodywork.
Greater convenience. Depending on the amount of damage, paintless dent repair can be completed in just a few hours.
Vehicle value retention. Cars that have an intact original paint job are usually worth more when the time comes to sell.
No color-matching concerns. Since there's no painting required, you're not at risk of an inaccurate color match.
If dings and dents are marring the shiny finish on your car, contact Gerber Collision & Glass to learn if our expert paintless dent repair process will work for you.