Being involved in a rear-end collision, or any auto collision for that matter is a stressful experience. Sometimes, collisions can cause much more damage than it first seems. It is important to know what to look for after a rear-end collision.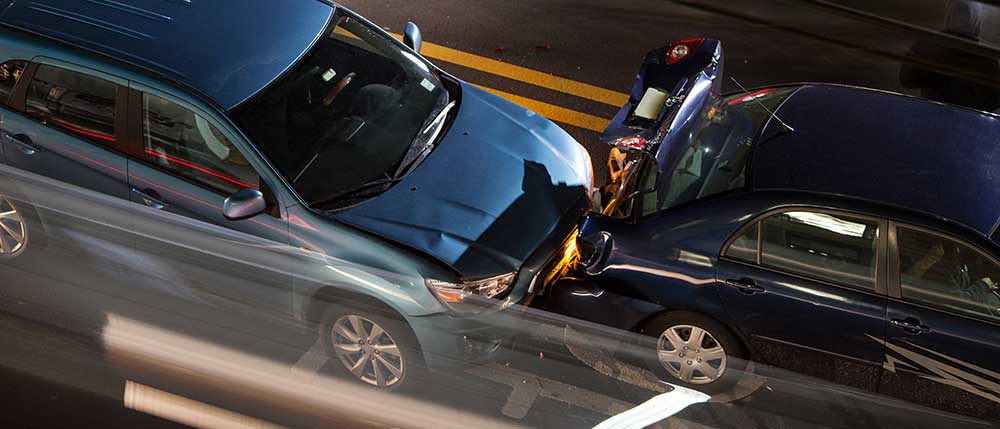 1 - Hidden Auto Collision Damage
In some cases, it may appear that your vehicle has had a lucky escape following a rear-end collision. However, even if it appears that there is no visible auto collision damage, it is important to remember that there could be hidden damage beneath the surface. One commonly missed type of auto collision damage sustained during rear-end collisions involves the bumper cover. In many vehicles, the bumper is plastic and doesn't provide a great deal of protection. During a rear-end collision, even a minor bump can cause damage to the frame behind the bumper. This is just one example of possible hidden damage, so it is always a good idea to get your vehicle checked out thoroughly after an accident.
Did You Know? Rear-end collisions are the most commonly reported car accident in the United States. According to the National Highway Traffic Safety Administration (NHTSA), of the 6 million car accidents occurring every year nationwide, around 40% are rear-ending collisions. (Source: NHTSA)
2 – Trunk Damage
---
Collision Repair EstimateRepairing All Makes & Models
---
Another common form of auto collision damage caused by rear impact is damage to the trunk. While this may not affect the ability to drive the vehicle, it can present a safety issue and will undoubtedly reduce the value of the car. The trunk needs to open and close smoothly, and it should lock securely. A damaged trunk may pop open on the highway and obstruct the rear view. If you notice anything unusual about the trunk following an accident, it is time to seek out an auto collision repair specialist.
Fun Fact! All new cars are required to have a glow-in-the-dark trunk release lever inside for emergency use. (Source: Atlas Obscura)
3 - Alignment Problems
Following a rear-end collision, it is not unusual to notice a difference in the way a vehicle handles. This is usually due to an alignment problem – another example of auto collision damage that might not be instantly noticeable. Common warning signs of improper alignment include uneven driving, wobbly steering or unusual vibrations.
--
Founded in Chicago, IL in 1937, Gerber Collision & Glass has provided quality auto collision and auto glass repair work for more than seventy years. What started as a single auto glass and trim shop has grown to be part of the largest auto collision and glass repair companies in North America.
Call Us Now at 1-877-7GERBER or Schedule an Appointment Online!