If you have outdated or faded auto stickers that you want to get rid of, don't be too hasty about scraping them off. If you don't remove a sticker carefully, it could leave some unsightly scratches. Fortunately, there's a safe way to remove a sticker from your car using just a few supplies:
A hair dryer with a "hot" setting
A razor blade, for use on glass
A plastic credit-type card, for use on paint
Detailing cloths
---
Schedule AppointmentGet the Repair Process Started
---
Adhesive remover
Glass cleaner
Detailing spray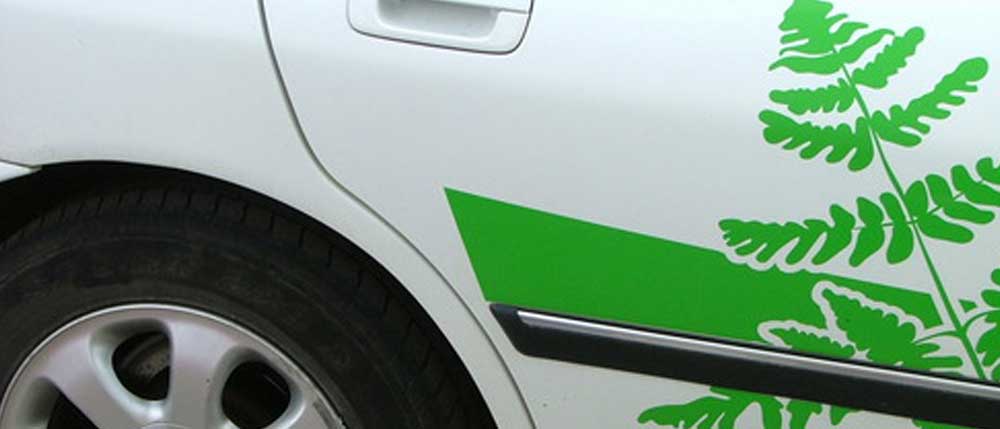 Once you've gathered everything, you can safely remove a sticker from your car by following these simple tips:
Clean off the sticker and the surrounding paint or glass to remove any dirt.
With the hairdryer on the highest setting, heat up the sticker. Be sure to keep it a couple of inches above the surface. Hold it over the center of the sticker for several seconds, then gradually work your way outward, heating up the edges last.
Angle the plastic card or razor blade slightly and use it to gently peel up one corner of the sticker while it's still hot. Then, gradually lift and scrape the remainder of the sticker up and off the paint or glass.
If the surface cools down too much or the sticker tears and only a portion comes off, repeat steps 2 and 3. You can do this as many times as necessary depending on the size of the sticker. A word of caution: Make sure you use a plastic card and not a razor blade on auto paint, or you easily end up needing a scratch repair.
Once you've removed the entire sticker, reheat the surface and continue scraping to get rid of any glue residue. Alternately, put a few drops of adhesive remover on a detailing cloth and scrub the glue away.
When all traces of the sticker and adhesive are gone, polish the surface with either glass cleaner or detailing spray.
If you need expert scratch repair after a sticker removal, or for any other reason, contact us today at Gerber Collision & Glass.