Whenever summer begins in your region of the country, there's often a time where it gets into the extreme heat zone. This is the time of year when it's too hot to be outdoors for any length of time. Your car, however, may have no choice. You still must drive during hot weather conditions, often parking in unshaded areas. This is when automobile safety can be an issue.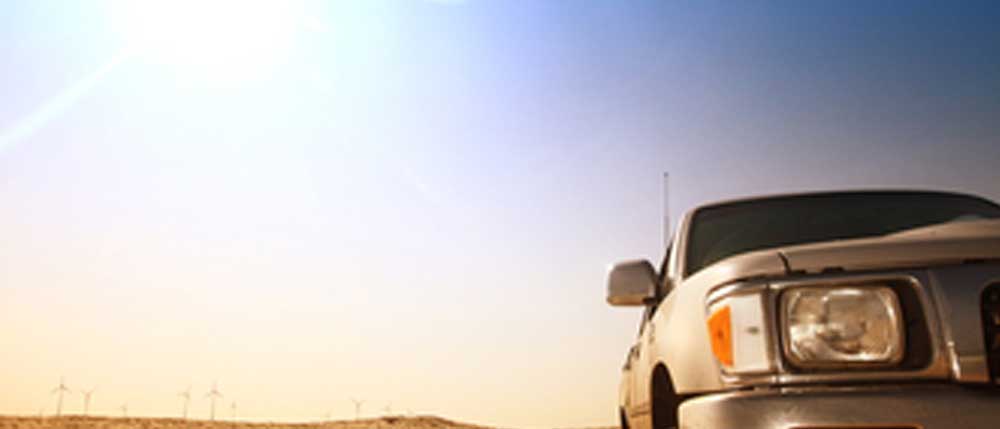 Here are five crucial safety tips to help ensure that you, your family, pets and vehicle handle summer safely:
Monitor tire pressure: Check tires before and during long trips. For an accurate result, use your gauge when tires are cold, usually before driving in the morning or after you've been parked for a while.
---
Collision Repair EstimateRepairing All Makes & Models
---
Child and pet safety: Never leave children or pets alone in a vehicle, even with the car windows down. The interior temperature in a car or truck increases rapidly on hot days. It can soon exceed 100 degrees in the car. Be careful even when parked at home. Make sure to take your child and animals indoors with you, and don't allow them to wait for you in the car. You could get a phone call, lose your keys temporarily or experience some other delay and forget them.
Use window shades to deter hot surfaces: Test vinyl seating surfaces and metal parts like safety belt buckles to prevent burns before placing your child in the car. Car shades are inexpensive, effective solutions to keep cool in extreme heat.
Check fluids: Flush and fill the vehicle's cooling system on schedule to prevent overheating. Check the level, condition and color/concentration of coolant regularly. Be careful around the radiator cap. Don't touch or remove it until the engine is cool.
Professional checkup: For automobile safety, there's no substitute for regular automotive checkups and fluid checks. Your mechanic should also inspect drive belts, hoses and clamps.
When you need collision repair, auto body or glass work for your vehicle, contact Gerber Collision & Glass.