Cycling is popular across the United States, both as recreation and as a form of transportation. All states consider cyclists as vehicle drivers with the same roadway rights as motorists. When driving, you need to keep an eye out for cyclists and treat them just like any other slow-moving vehicle. The following tips can help you stay safe and avoid accidents and collisions while sharing the road with cyclists.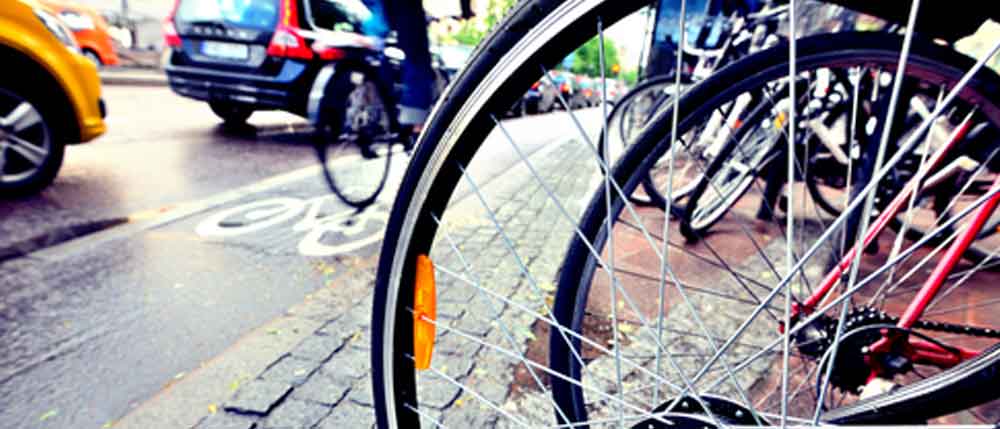 Use common sense when passing. Wait until you're sure it's safe before passing a cyclist. Always allow at least three feet of space between you and the bicycle you're passing so the drag from your vehicle doesn't pull the bicycle toward you, resulting in a crash.
Check all mirrors before turning right. If you see a cyclist approaching, slow down and wait until they pass. Don't speed up and turn in front of a bicycle that may be going straight through. The cyclist may not be able to stop in time to avoid colliding with the side of your car.
---
Collision Repair EstimateRepairing All Makes & Models
---
Be tolerant of bicycles in the lane of traffic. While cyclists usually ride on the right-hand side of the road, they have the right to ride in the lane itself if it's too narrow to share safely. If a cyclist is ahead of you in traffic, don't tailgate.
Yield to approaching cyclists when making a left turn. When a cyclist is traveling toward you, it's easy to misjudge their speed, especially if they're traveling down a descending slope. You can prevent vehicle damage and/or serious injuries by yielding to cyclists when entering a road from a driveway, parking lane or side street, too.
Avoid sounding the horn unnecessarily. If you need to honk to warn a cyclist that you intend to pass, do so at a safe distance. A loud horn sounding directly beside them can startle a cyclist so that they lose control and swerve into the lane of traffic.
Even when you take every possible precaution when sharing the road with cyclists, accidents can happen. For expert collision or paintless dent repair, contact us today at Gerber Collision & Glass.