For many, the hardest part of having a car parked in a repair center after a collision is that their lives continue to roll on. For many, cars are a necessity to go about their day-to-day lives.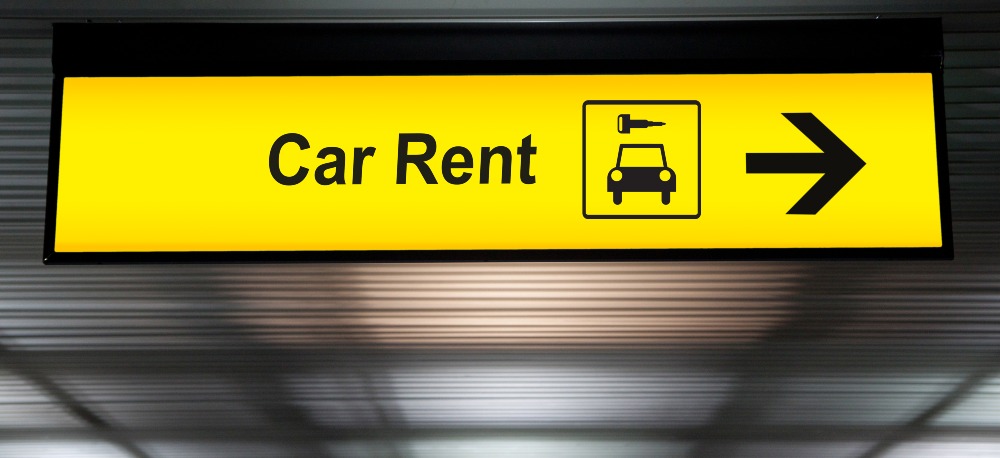 Enter rental cars. Renting a car to use while your vehicle is in the repair shop may help keep your life in motion while repairs are being made. However, if your insurance doesn't cover car rentals, you may be responsible for the rental car bill.
When picking a car rental agency to rent from, one factor you may be considering is the price. However, the total price you end up paying may not be the price that's advertised. Here are some tips on how to avoid those fees.
Types of Fees
While every car rental company is different, there are a number of common fee types that are added to the total price of the rental. These include:
---
Collision Repair EstimateRepairing All Makes & Models
---
Many of these fees may be indicated in your initial contract agreement.
13 Tips on How to Avoid Car Rental Fees
Despite the variety of fees that may appear on your final rental invoice, there are a number of ways renters may be able to avoid being charged.
Read the rental agreement carefully. Before signing any agreements, be sure to read them thoroughly. This will help you understand any potential fees that may be added on afterward.
Choose the size of your car wisely. The size and type of the car you are renting will affect the total rental price. Choosing the smallest car you can to fit your needs may help lower the total rental cost.
Shop around and compare. Every rental company has different rates. Shopping around and comparing prices may help you find a car within your budget. You may even be able to find discounts for unique circumstances.
Fill the gas tank up before returning. To avoid paying for overpriced gas from the rental agency, stop by a local gas station and fill the tank up before returning it.
Avoid purchasing insurance. Many personal auto insurance policies and credit cards that you may use to rent a car come with insurance coverage for rental cars. Check with your current policies to avoid paying for unnecessary coverage.
Do not rent at the airport. As mentioned, many rental agencies include an additional rental fee if the location you are renting from is from the airport. To avoid paying this fee, consider renting from a different location.
Return your rental on time. Returning a rental within the allotted time will help you from incurring late or early return fees. Be sure to review the agency's rental car late and early return policies before agreeing to a contract.
Be aware of age penalties. Contrary to popular belief, drivers under the age of 25 may rent a car for an additional fee. To avoid this fee, consider having the primary driver be a person of age 25 or over.
Only add one driver. The number of drivers allowed to drive a car varies from company to company. To avoid paying a surcharge for additional drivers, consider including the least amount of drivers as possible.
Do not add on extra equipment. Additional add-ons, like GPS navigation, satellite radio, or infant seats, may add to the total cost of your rental. You may save money by opting out of adding them on.
Return to the original location. Many rental agencies have policies that allow them to charge rental car drop-off fees when cars are returned to a different location. These fees vary by location, distance, and agency. One way you may be able to avoid this charge is to return the car to the original location.
Avoid toll roads. Before hitting the road, planning a route that does not contain any toll roads may help you avoid paying for any toll charges or plans.
Be aware of mileage plans. Rental agencies do not typically charge by the mile. In fact, many companies offer unlimited mileage per rental. Of course, it is common for some car types to have mileage caps or limits to how many miles a car can be driven. It may be worth shopping around for a company that has a plan that fits your needs.
Remember, every rental agency has its own policies on fees and prices. Doing research before signing rental agreements may save you money when you rent a car.
Get Your Car Back Fast
Rental cars may be the easiest way to operate while your car is in the repair shop. But despite their practicality, driving in a rental long-term may become more expensive than its worth.
Don't waste time getting back behind the wheel of your own car. When you've been in a collision, bring your vehicle to Gerber Collision & Glass. We've provided quality auto collision and auto glass repair work for more than 80 years. Every Gerber shop is staffed with professional technicians who deliver premium customer service, including insurance paperwork assistance, twice-weekly repair updates, and quality auto collision repair that is backed by our National Lifetime Guarantee.
Call us at 1-877-7GERBER or schedule an appointment today.