It's common knowledge that exposure to the ultraviolet (UV) rays of the sun damages human skin, but these powerful rays also oxidize and fade automobile paint and make a car look old and worn out before its time. You can prevent sun damage to car paint by keeping your vehicle inside a garage, under covered parking or in a shaded area when it's not on the road. By not leaving it to bake in the sun, you'll also protect the headlights and rubberized trim from damage.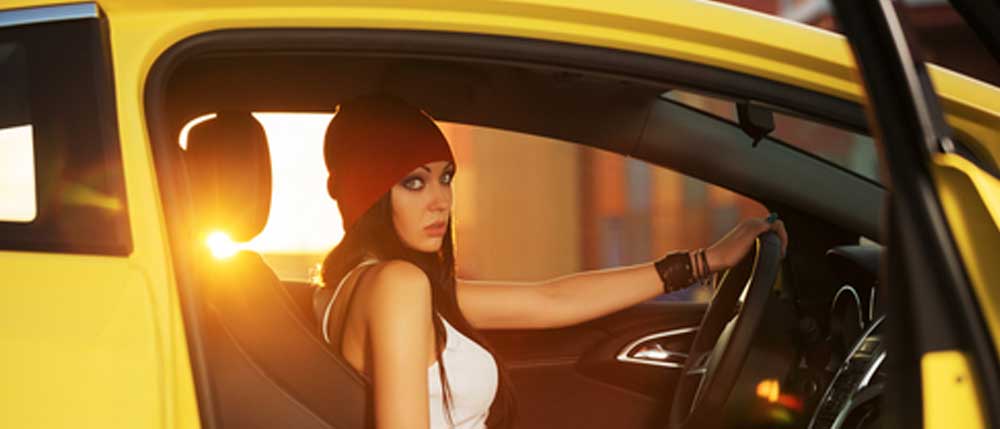 Proactive Care Tips to Keep Auto Paint Looking New
You can mitigate damage from the sun's UV rays, caustic bird dropping and dead bugs and help keep your car's exterior in shiny showroom condition by taking the following steps:
Wash the car frequently. Before you start washing the car, make sure it's parked in a spot that's out of direct sunlight. First, hose off any accumulated grit and grime. Then, using a soft cotton mitt and a gentle automotive cleanser, give the car a bath. If there are areas where stubborn road tar or bug splatter won't come off easily, use an auto detailing clay bar to remove the deposits safely so you don't scratch the finish. When the exterior is clean, rinse it thoroughly to remove any cleaning product residue.
---
Schedule AppointmentGet the Repair Process Started
---
Hand dry the exterior. Drying your car by hand with a chamois or cotton rag is time-consuming, but it's an essential step if you want to keep the exterior looking good. If you just let the car air dry, the paint is left vulnerable to spot damage caused by the naturally-occurring minerals in the water you used for washing.
Apply a high-quality wax. If you really want your car to shine, there's nothing better than a bath and hand drying followed by a luxurious coat of wax. Waxing is the critical final step to prevent sun damage to car paint from ultraviolet radiation and help stop pollution, grit and dirt from adhering to the finish and causing pitting.
At Gerber Collision & Glass, we're in your neighborhood and we're here to help!