Various types of vehicle collisions may occur when driving. However, most collisions can be designated into two categories - major and minor. Major collisions generally result in extensive damage to the vehicle, and injuries are more likely to happen. Minor collisions typically result in less cosmetic damage.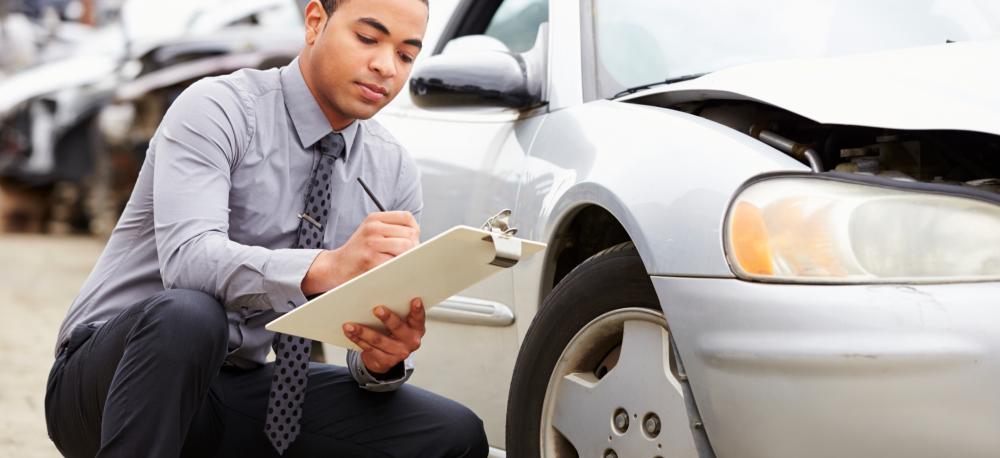 According to the National Highway Traffic Administration, rear-end collisions are the most frequent type of collision - accounting for nearly 29% of all collisions each year. Rear-end collisions are considered minor since the speeds at which they happen are generally lower. Rear-end collisions typically result in minor cosmetic damage. However, the damage may be worse than what meets the eye, referred to as hidden damage.
Hidden damage may cause major issues to the vehicle if not treated in an appropriate time frame. Keep reading to discover the five key indicators of hidden damage after a rear-end collision.
1. Leaking Fluids
Vehicles that operate via rear-wheel-drive (RWD) and all-wheel-drive (AWD) tend to have the transmission parts near the vehicle's rear. Even in the smallest rear-end collision, some transmission components may get knocked out of place.
Car manufacturers have dyed different fluids with different colors for easy identification. Generally, the transmission fluid is a translucent dark red color and may become darker through use.
While several fluids are important to a vehicle running efficiently, none may be more important than the transmission fluid. If the transmission fluid starts leaking within a reasonable amount of time after a collision, that may be a sign of hidden transmission damage.
It's recommended to consult with an auto body repair shop to get that issue resolved immediately. Driving without a proper transmission may result in the vehicle not running effectively as it should.
2. The Check Engine Light Appears on the Dashboard
Unfortunately, when the check engine light appears on the dashboard, it may be hard to decipher the root issue because this indicator can mean one of several issues. The check engine light generally indicates something is wrong with the systems that control engine functions. Additionally, it may monitor the transmission as well.
As mentioned above, certain types of vehicles contain transmission components in the rear of the vehicle. A minor rear-end collision may damage some transmission parts or push the exhaust components forward, affecting how the vehicle operates.
The check engine light is not something that should be taken lightly. However, there's no reason to panic, but it should not be ignored either. It's recommended to contact a mechanic to run a diagnostic check to find the main issue. If the check engine light is flashing, it's highly recommended not to drive the vehicle as that indicator may signal a serious issue that may cause further damage.
---
Collision Repair EstimateRepairing All Makes & Models
---
3. The Drives Aren't as Smooth as Before
After a recent collision, the vehicle may not seem to drive as smoothly as it did beforehand. This indication is not too hidden because it is pretty noticeable. However, the underlying issue may be visually hidden.
Two main things may be causing the drive to feel bumpy following a collision. First, it could be the suspension system. The suspension system controls the friction between the tires and the road. Ultimately, it controls how the vehicle feels when driving, but it does way more than that. Putting off addressing a suspension system issue is risky and may cause the driver to lose control of the vehicle.
Secondly, the vehicle's frame may be out of alignment. Although the frame alignment itself won't cause a major issue, it may have a ripple effect on the suspension system.
If a driver notices that their drive doesn't feel right, they should take the vehicle to an auto body shop. A trusted technician can pinpoint the main issue and find other issues that need to be addressed. Failing to address a suspension issue may result in the car bottoming out when driving over a speed bump. Bottoming out may cause damage to the undercarriage and create more problems.
4. Steering Problems Arise
Steering issues may arise following a collision. Similar to the problem mentioned above, it feels noticeable, but visuals of the root cause may not be noticeable. Steering issues generally occur when the vehicle's frame is out of alignment. Even the smallest collision may cause the frame to move out of place, and a minuscule misalignment may affect other parts of the vehicle that can cause further damage.
Driving a car with bad alignment is not recommended. Here are some key indicators to help discover misalignment damage to a vehicle:
The steering wheel is unsteady
The steering wheel tends to favor one direction over the other
The vehicle shakes when in gear
Steering is creating some noise
If the car is experiencing any of those issues, it's highly recommended to find an auto body shop to prevent further damage.
5. The Trunk, Doors, or Hood Won't Open (Or Close)
Although there may not look like any damage to the trunk, doors, or hood, it's important to check those out following a collision. The hidden damage may be due to the vehicle's frame, which may mess up the latches. Driving with broken latches may cause them to open suddenly. Additionally, broken latches may cause the driver or passenger to get stuck in the vehicle in the unfortunate event of another collision.
Find a Gerber Collision Repair Center Near You
Collisions can be a stressful experience. Gerber Collision is here to help make the collision repair process as stress-free as possible. Our certified technicians specialize in windshield replacement and repair, auto body repair, hail damage repair, and paintless dent repair. Contact Gerber Collision at 1-877-743-7237 or schedule an appointment through our online portal.