If you're wondering when to replace windshield wipers on your vehicle, we've got the answer for you. Industry experts advise every six months, and three factors will impact how long your new wiper blades last: the climate you live in, the amount of use they get and the condition of your car's windshield.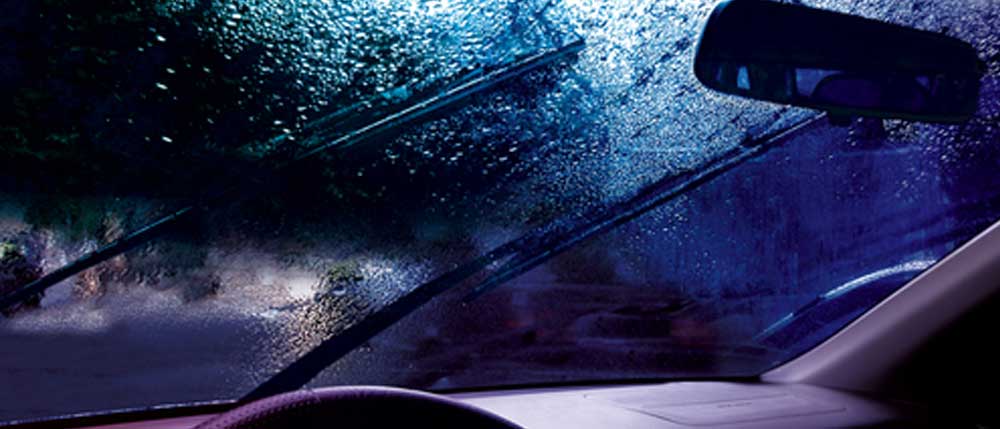 How to Know When to Replace Windshield Wipers
Your windshield becomes a streaky mess when the wipers are on. This is often the first sign that the blade edges are wearing down. This is can be due to hot or cold temperatures cracking the rubber and causing tiny pieces to chip off.
You turn on the wipers, and they don't move because they're stuck to the glass. With extended exposure to the sun's powerful rays, the oil in a rubber wiper breaks down, and the extreme heat of the sun bakes it onto the glass.
One wiper blade works fine, but the other one is completely ineffective. When wipers stop working properly, it's usually an issue with the rubber blades, but sometimes, the problem is with the metal frame or arm. If a spring goes bad or the arm gets damaged, the wiper blade can't do its job because it's not touching the windshield.
---
Online Glass QuoteInstant Online Quote
---
Tips to Help Keep Windshield Wipers Working Properly
With just a bit of preventative care, you can keep a new set of blades functioning properly and enhance your visibility all types of inclement weather conditions:
Clean the edges of the wiper blades regularly with rubbing alcohol.
Keep the windshield glass free of bugs, dirt and oil to reduce damaging friction.
Top up windshield washer fluid often so you don't run out of liquid lubricant.
If there's ice on the windshield, don't turn the wipers on until you've carefully cleared it off with a scraper.
Check the condition of your windshield glass periodically and have any cracks or chips repaired right away before they damage your wiper blades.
If you have a cracked or chipped windshield, getting it repaired or replaced is critical for your safety and the health of your wipers. Contact us at Gerber Collision & Glass today for expert help.