Over time, pollution, Mother Nature, and everyday wear and tear take a toll on a car's finish. By properly maintaining the paint job with the following tips, you can protect the finish so it retains that showroom-new appearance longer.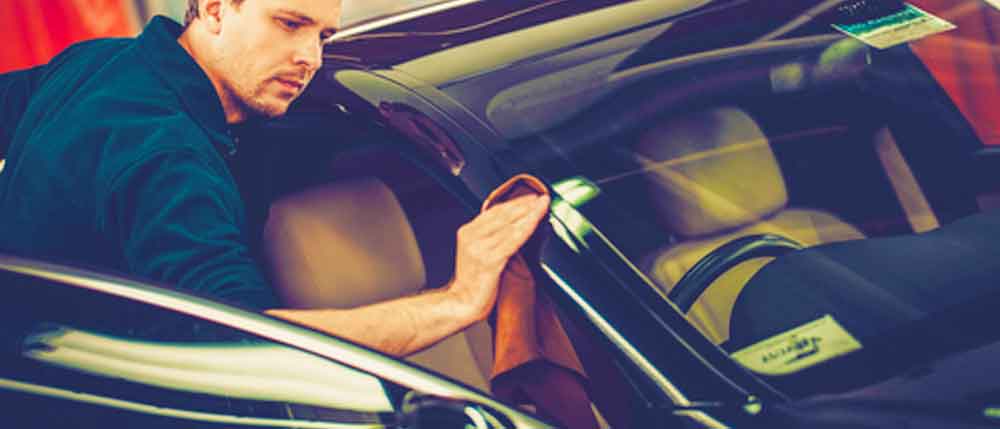 Wash the car weekly. Never use household cleaners on auto paint. Instead, use a quality car shampoo and a soft microfiber or terry detailing cloth that won't harm the paint. Be sure to dry the surface with a chamois after washing to avoid unsightly mineral spots.
Wax the finish at least twice a year. It's a misconception that car paint can stay pristine without regular waxing. Applying a high-quality carnauba auto wax in the spring and fall will help shield the paint from road grime, acid rain, and damaging UV sunlight. If the car is exposed to harsh winter weather and corrosive salt, you may need to wax more often.
---
Schedule AppointmentGet the Repair Process Started
---
Schedule annual professional detailing. Even if you wash and wax diligently, springing for detailing once a year is critical to keep the paint in showroom condition. Professionals apply a special cleaner or use a clay bar to lift contaminants adhered to the surface that can contribute to paint oxidation. A pro will also use an orbital machine to erase light scratches and buff the finish to a brilliant luster.
Keep the car undercover. If you have a garage, store the vehicle inside whenever possible. If you have to park outdoors, avoid direct sunlight to limit fading and invest in a quality car cover. The cover should fit snugly and be made of breathable fabric so it doesn't trap harmful moisture.
Spot check the paint frequently. In between washes, look the car over and promptly clean off any bug splatter, bird droppings, tree sap, road tar, and the like. Foreign substances can eat into the paint, and once dried on, they're harder to remove so there's an increased risk of scratching the finish too.
Maintaining the paint job doesn't always prevent scratches, dings, dents, and blemishes. If you need help restoring your car's pristine finish, contact us at Gerber Collision & Glass.