Unpredictable fall weather is a challenge for drivers in many parts of the U.S. For safety's sake, it's vital to have your car prepared if heavy rains, hail, freezing rain or early snowfall make driving hazardous during the autumn. Tackling these essential fall car care tips can help prevent collisions and breakdowns while you're on the road.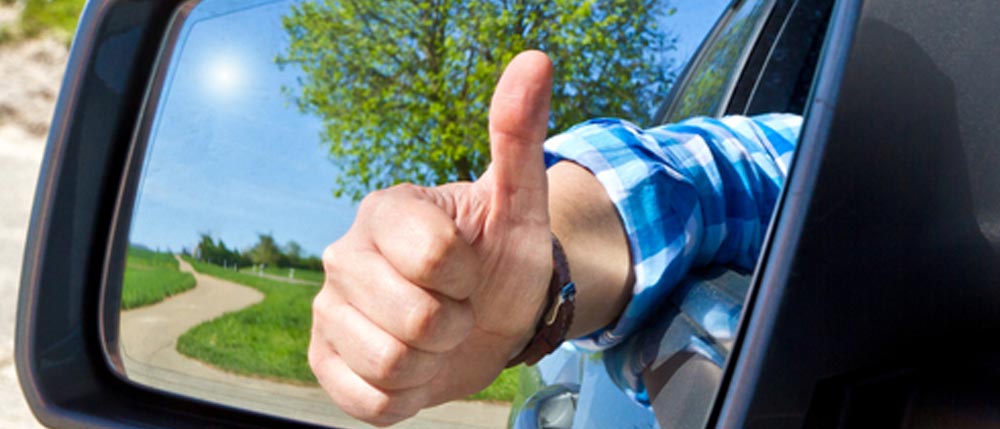 Inspect the tires - Make sure all four tires are inflated to the recommended air pressure, and look for signs of uneven wear. While under-inflation can cause an uneven wear pattern, it can also occur if the tires aren't balanced or the wheels are out of alignment. It's critical to address these issues, since they affect gas mileage, how well the car handles in poor weather, and the amount of stress placed on the suspension.
---
Schedule AppointmentGet the Repair Process Started
---
Test the brakes - Pay attention to how the brakes sound and feel to ensure that braking ability won't be compromised when the roads are wet, icy or snow-covered. If the brakes feel spongy or soft when you depress the pedal, they may need to be bled to remove excess air from the lines. Scraping or grinding noises while braking can indicate that pads are badly worn and need replacing.

Examine the light bulbs and lenses - Your car's headlights, taillights and brake lights are critical for safe driving, especially as the days get shorter during the fall months. Make sure you can see and be seen while on the road by checking that all the light bulbs are functioning, and cleaning or replacing any
cloudy or scratched lenses.

Check the windshield wipers - If cracked, worn blades or malfunctioning wiper arms don't allow you to keep the windshield clear of water, ice or snow while driving in the fall, you're taking an unnecessary risk. It's easy to prevent problems by replacing old, damaged blades and checking that the wiper arms allow the blades to fully contact the windshield.
Unfortunately, accidents can happen even when you heed the above fall car care tips. If you need expert collision repair this fall, contact Gerber Collision & Glass.