Long road trips are an American tradition. Getting prepared for a significant drive before you head out can help ensure the trip is joyful and safe.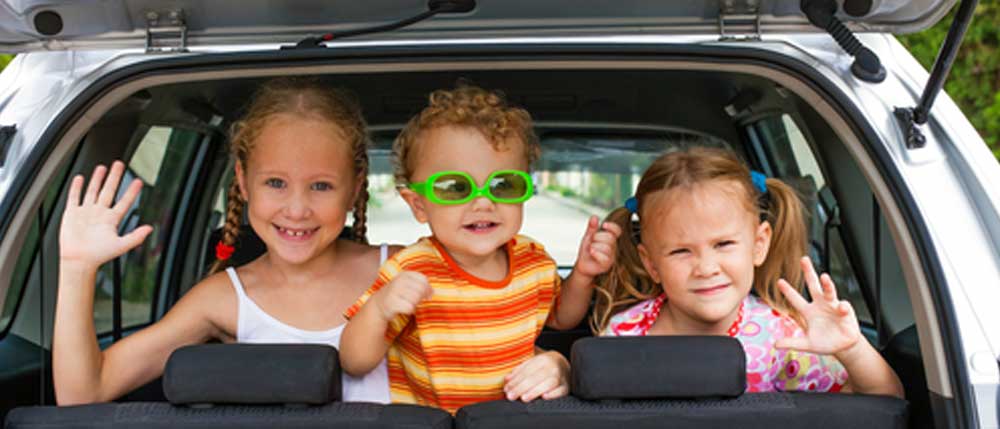 Make Sure Your Vehicle Is Road Ready
Getting the car in shape can prevent a roadside emergency that leaves your family stranded for hours. Get the oil changed and check the coolant level, battery, hoses, belts, brakes, wipers, and the heater/defroster. Check the tire pressure too, and make sure there's plenty of treads left to help you maintain control in poor road conditions.
Verify Insurance Coverage
---
Collision Repair EstimateRepairing All Makes & Models
---
Take a look at your insurance policy to see if you're covered for roadside assistance, towing, or a car rental in case of a breakdown or accident. Make sure insurance cards are up to date and stowed in the glove box along with any emergency contact numbers.
Prepare for Emergencies
Put together an emergency essentials kit to keep inside the vehicle. Make sure it includes a warm blanket, winter socks and gloves, non-perishable food, bottled water, a first-aid kit, a flashlight, and batteries. Don't forget to pack an ice scraper, compact shovel, snow brush, jumper cables, and warning triangles or emergency flares.
Plan Your Route
It's wise to have a main route and an alternate plan in case of detours due to winter weather conditions, auto accidents or other unexpected events. Go online and check the services available at various exits, and/or pre-program your GPS. Estimate the expected travel time to reach your destination safely with planned stops for gas and food. Factor in periodic fresh air breaks so you stay alert and don't end in a collision due to drowsy driving.
Keep the Kids Entertained
Take along a portable video player with headphones and pack an assortment of movies. Handheld gaming devices, toys, books or family favorites such as sing-alongs or animal spotting games are also good ways to relieve boredom.
Accidents and fender benders can happen on long road trips. If your vehicle is damaged during a vacation, contact us at Gerber Collision & Glass for expert, guaranteed auto body repair.