Washing your vehicle regularly is essential, but if it's not done carefully, a simple wash could dent or scratch the finish.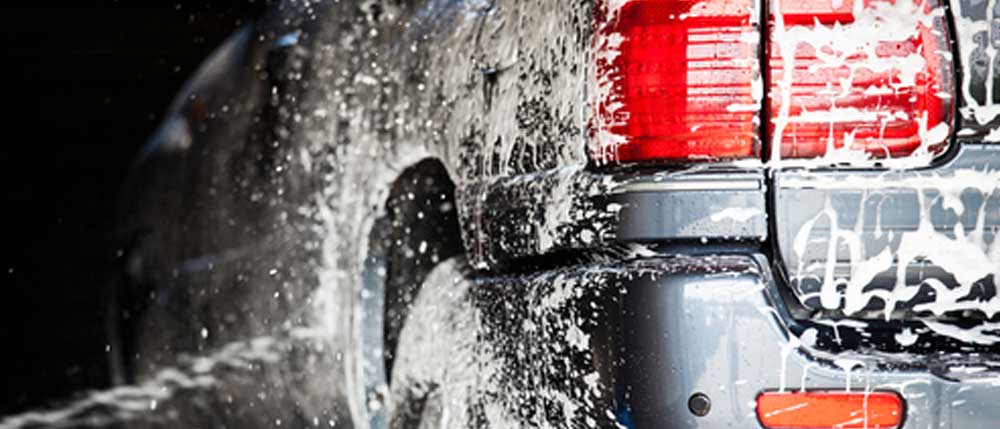 Here are five car wash tips to prevent damage and keep your vehicle looking great:
Use proper cleaners and car wash methods at home. Never use household cleaners; only use those made especially for auto detailing. Park the car in a shady location to protect the clear coat. Don't use circular motions when scrubbing with a sponge or chamois. That can leave unsightly round scratches on the finish.
Keep the undercarriage clean. The chloride-based chemicals used on icy winter roads adhere to the underside of your vehicle. If these damaging chemicals aren't thoroughly washed off regularly, their corrosive effects will eventually eat through the metal. So whether you're washing at home or at a commercial car wash, make sure you take care of the undercarriage.
---
Collision Repair EstimateRepairing All Makes & Models
---
When you pay for a wash, go brushless. Today's automatic brushless car washes are designed not to harm the finish on a car, and they're a safer alternative than a hand wash at the local detailing shop.
Use a pressure washer with care. If you're like most vehicle owners, you periodically head to the local self-serve car wash to remove built-up dirt and grime with a pressure washer. While it's effective at getting rid of heavy accumulations, a pressure washer can easily harm your finish, trim and even the tires. To help avert damage, keep the nozzle a good 20 inches from the vehicle surface while you spray.
Perform some vital safety checks. Washing your car gives you an opportunity to perform routine checks that help keep you and your occupants safe when the vehicle is on the road. Stick a quarter in your tire tread to check how much remains, and check the tire pressure while you're at it. Raise the hood and check the oil and fluid levels. While you're washing the car, check for chips in the windshield and examine the headlights too.
For more car wash tips to prevent damage or for expert scratch and dent repair, contact us at Gerber Collision & Glass.