A road trip can be a fun-filled adventure, but it's smart to get prepared before you head out on the road. The following tips can help you get your automobile ready for a short weekend getaway, or a cross-country excursion:
Take care of preventative maintenance. Schedule a tune-up and oil change to ensure that your automobile runs reliably and efficiently while you're on the road. Remember to check your wipers, the turn signals and lights, and all fluid levels.
---
Schedule AppointmentGet the Repair Process Started
---
Check the brakes. While the car is in for service, have your mechanic check the amount of wear on the brake pads, and replace them if necessary so you have lots of stopping power.
Examine the battery. Make sure that it's fully charged and that the terminals are clean. If you're experiencing any hesitancy when you start the vehicle, get the entire charging system tested by your mechanic.
Inspect the tires. Check that the tire pressure is correct. Make sure that all four have ample tread remaining, and look for bulges or obvious damage on the sidewalls. If the tires look questionable, have them replaced before the trip.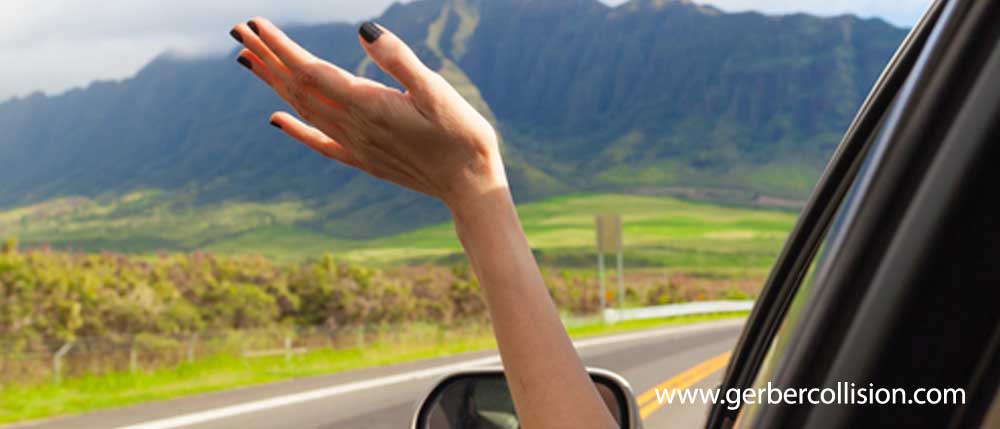 Pack wisely. Don't exceed your automobile's load capacity. Be extra cautious with roof-top carriers and cargo boxes so you stay safe and prevent the need for auto body service. An overloaded cargo box affects how the vehicle handles and puts you at risk of a roll-over or collision.
Be ready for an emergency. Put together an emergency travel kit. Include a blanket, flashlight, rain gear, maps, basic tools, first-aid supplies, and a three-day supply of drinking water and packaged food.
Take along a navigator. If you don't already have one, invest in a portable global positioning system (GPS) so you can easily find necessary services, track road conditions, and choose the best routes. A GPS can also pinpoint your location in case of an emergency.
Accidents can happen at any time, even if you're well-prepared. If the unexpected happens and you need expert auto body or auto glass service, contact us today at Gerber Collision & Glass.