Here at Gerber Collision & Glass, we offer you an online or in person estimate for your auto collision repairs that we believe is fair and accurate. However, we know you may want to check out some of our competitors when getting an estimate.
The important thing to remember is that price is not the only consideration when comparing auto collision repair estimates. There are many body shops who may undercut an estimate you already have, but just because the price is lower, it doesn't mean they are going to offer the same quality of repair.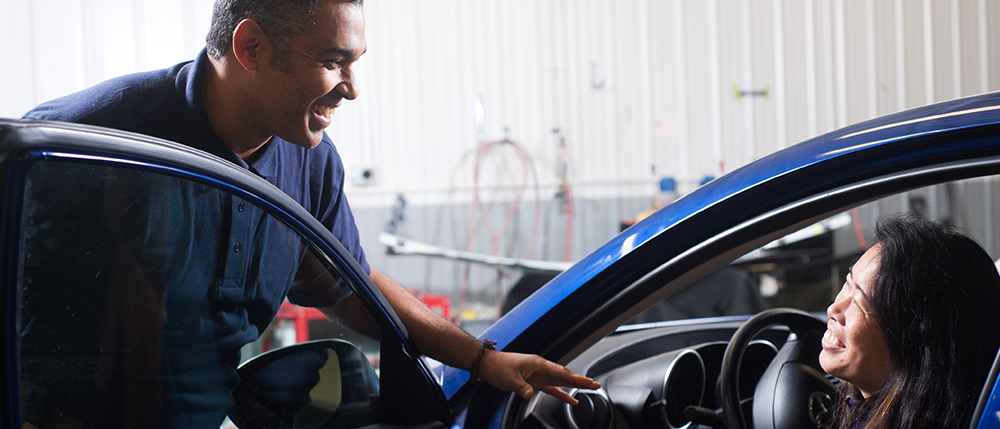 Let's take a look at some of the most important factors, aside from the price, to consider when comparing auto collision estimates from multiple body shops.
Are the Technicians Properly Certified?
Unfortunately, some auto shops out there who offer low prices can do so because they don't have the expense of training and certifying their technicians. It goes without saying that technicians who have gone through the extensive training in order to be properly accredited by industry bodies are going to be more experienced and better trained for the latest repair techniques. This gives you as a customer more confidence in their work.
Here at Gerber Collision & Glass, all of our locations have achieved the I-CAR Gold Class® designation – one of the highest training levels recognized by the auto collison repair industry. We are also affiliated with a range of other governing bodies including the Auto Glass Safety Council, the National Institute for Automotive Service Excellence, and the Collision Repair Education Foundation. Your vehicle really couldn't be in better hands!
Fun Fact! According to Consumer Reports, ASE certification is one of the first things you should look for when choosing a mechanic for any auto repair.
Are the Repairs Given a Warranty?
Another key consideration is whether or not the body shop offers a warranty on the auto collision repairs carried out. Parts are usually covered by the manufacturer warranty, but this is void if not properly installed, so it is best to make sure the body shop also offers a warranty on their work.
At Gerber Collision & Glass we are so confident in the excellence of our technicians that every single repair is covered by our famous lifetime guarantee. We stand behind every auto collision repair we complete and will make it right if a problem occurs. This is valid for the lifetime of your car – as long as you retain ownership of the vehicle.
Is Financing an Option for the Repairs?
Hopefully, your auto collision repairs will be covered by your insurance. At Gerber, we are happy to work with you on processing your claim. However, there are occasions where you may need to pay for repairs yourself, or where you have a substantial insurance deductible to pay. Since auto collision repairs are usually not something, you see coming it might be difficult to come up with the cash. That's why it is a good idea to look for a body shop which offers financing. At Gerber Collison & Glass we offer up to 6 months interest-free financing at many locations to help you manage the cost of your auto collision repairs.
Did You Know? Depending on the severity of the damage, it can cost anywhere between $200 and $10,000 to repair rear-end collision damage! (Source: Autos.com)
As you can see, there is more to think about than just the price when you compare estimates for auto collision repairs. Of course, you want an affordable rate, but you also need to think about what you are getting for your money.
--
Founded in Chicago, IL in 1937, Gerber Collision & Glass has provided quality auto collision and auto glass repair work for more than seventy years. What started as a single auto glass and trim shop has grown to be part of the largest auto collision and glass repair companies in North America.
Call Us Now at 1-877-7GERBER or Schedule an Appointment Online!